BLOG
The Power of Reviews and Why Reviews Matter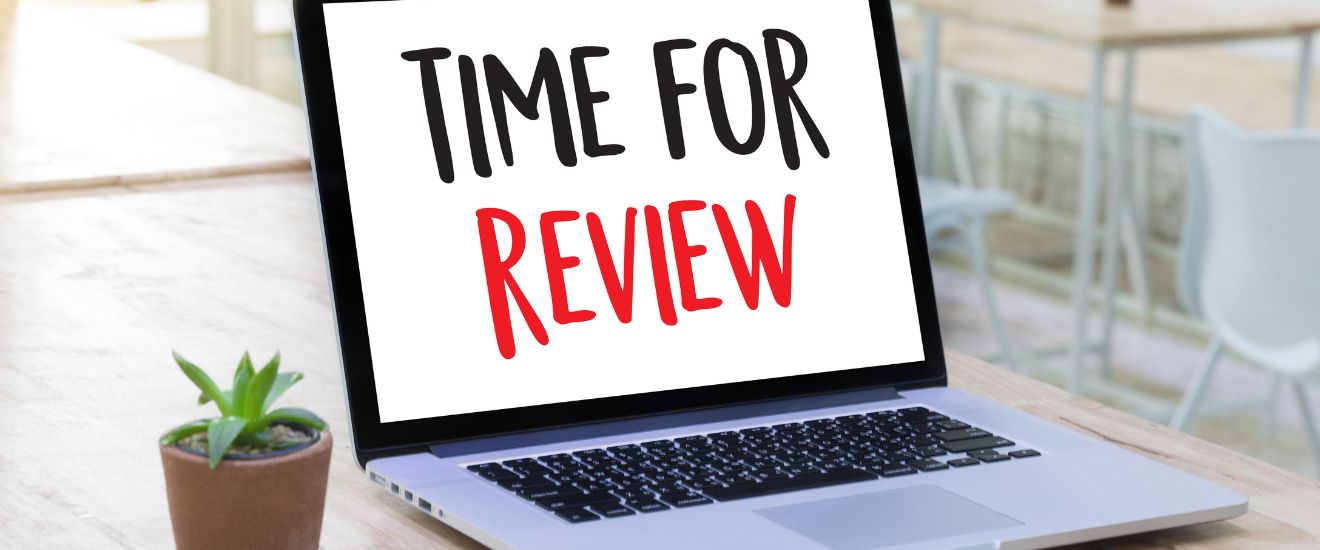 If you're a property owner or manager in the short-term rental industry, you know how competitive it can be. With so many options for travelers, it's essential to stand out from the crowd and attract guests to your property. One way to do this is by building a strong reputation through positive reviews.
But why are reviews so important, and how can they impact your business? Here's a closer look at the power of reviews in the short-term rental industry.
The Importance of Customer Feedback
First and foremost, reviews serve as a way for travelers to share their experiences with others. Whether they're raving about the property's location, amenities, or overall experience, or sharing constructive feedback about areas for improvement, reviews provide valuable insight for potential guests.
For property owners and managers, reviews also serve as a way to gauge customer satisfaction and identify areas for improvement. By paying attention to what guests are saying, you can make necessary changes to enhance the overall experience for future visitors.
In addition to providing valuable feedback, reviews can also help to build trust with potential guests. With so many options available, travelers often rely on reviews to help them make informed decisions about where to stay. By having a high rating and plenty of positive reviews, you can build credibility and establish yourself as a trusted and reliable option for travelers.
The Impact on Your Bottom Line
But the benefits of reviews go beyond customer feedback and trust-building. They can also have a direct impact on your business's bottom line.
According to a study by ReviewPro, properties with higher ratings tend to have higher occupancy rates and revenue. In fact, the study found that properties with a rating of 4.5 or higher had an average occupancy rate of 72%, compared to just 42% for properties with a rating of 3.5 or lower.
In other words, having positive reviews can not only attract more guests, but also lead to higher revenue for your property.
So, how can you maximize the potential of positive reviews for your short-term rental business?
Here are a few tips:
Encourage guests to leave reviews
After their stay, send guests a follow-up email asking them to share their experience with others. You can also ask for reviews on social media or include a link to review sites in your confirmation emails.
Respond to reviews
Whether they're positive or negative, make sure to respond to all reviews. This shows that you value your guests' feedback and are willing to make improvements based on their suggestions.
Use reviews in your marketing efforts
Highlight positive reviews on your website and social media channels to showcase your property's strengths and appeal to potential guests.
Take constructive feedback seriously
If you receive negative reviews, use them as an opportunity to improve. Thank the guest for their feedback and let them know what steps you'll take to address their concerns. Here are some examples of responses to negative guest reviews:
Negative Airbnb Review:
"I was extremely disappointed with my stay at this Airbnb. The host was rude and unaccommodating, and the property was not as advertised. The amenities were not in working order and the overall condition of the place was subpar. I would not recommend this listing to anyone."
Professional Host Response:
"I apologize for any shortcomings in your stay at my Airbnb. As a host, it is my responsibility to ensure that my guests have a positive and enjoyable experience. I am sorry if my behavior was unprofessional or if the property did not meet your expectations. I will be sure to address any issues with the amenities and the overall condition of the property. I hope you will give us the opportunity to host you again and provide a better experience in the future. Thank you for bringing these concerns to my attention."
---
Negative Booking Review:
"I recently stayed at [Hotel Name] through Booking and I have to say, I was extremely disappointed with my experience. The hotel did not live up to the expectations set by the website and the booking process.
Firstly, the room I was assigned was dirty and smelled musty. The sheets were stained and the bathroom had not been cleaned properly. I had to request a new room, which took almost an hour to arrange, and even the replacement room was not much better. The overall cleanliness and upkeep of the hotel left a lot to be desired.
Secondly, the hotel's facilities were very limited and outdated. The gym was extremely small and poorly equipped, and the pool was dirty and overcrowded. There was no spa or sauna as advertised on the website, and the restaurant was closed for renovations during my stay. I felt that I was not getting the value for money that I had expected based on the advertised amenities.
Finally, the staff were unhelpful and unfriendly throughout my stay. They did not seem to care about my complaints regarding the cleanliness and facilities, and were not proactive in trying to resolve any issues. I felt like an inconvenience rather than a valued guest.
Overall, I would not recommend this hotel to anyone looking for a comfortable and enjoyable stay. The hotel's facilities and services were subpar and did not match up to the expectations set by Booking. I was very disappointed with my experience and would not stay here again."
If you receive a negative review like this on Booking, it's important to respond professionally and empathetically. Here's an example of a response:
"Dear [Guest Name],
Thank you for taking the time to share your feedback about your recent stay at [Hotel Name]. We apologize for any inconvenience or discomfort you experienced during your stay.
We take all guest feedback seriously and we are sorry to hear that you were disappointed with your experience at our hotel. We have taken note of your comments regarding the cleanliness of the room and the facilities, and we will take the necessary steps to ensure that these issues are addressed immediately.
Regarding the staff's attitude, we apologize for any lack of empathy or friendliness. We will take this opportunity to review our service standards and provide additional training to our staff to ensure that all guests are treated with respect and professionalism.
We understand that we did not meet your expectations and we are sorry for any inconvenience caused. We hope that you will give us another opportunity to host you in the future and provide you with a more enjoyable and comfortable stay.
Thank you again for your feedback and for choosing to stay with us.
Best regards, [Your Name]"
Conclusion
Reviews play a crucial role in the short-term rental industry. By encouraging guests to leave reviews, responding to feedback, and using it to improve your property, you can build a strong reputation and drive more business to your rental.