BLOG
How to Successfully Rent an Apartment Remotely?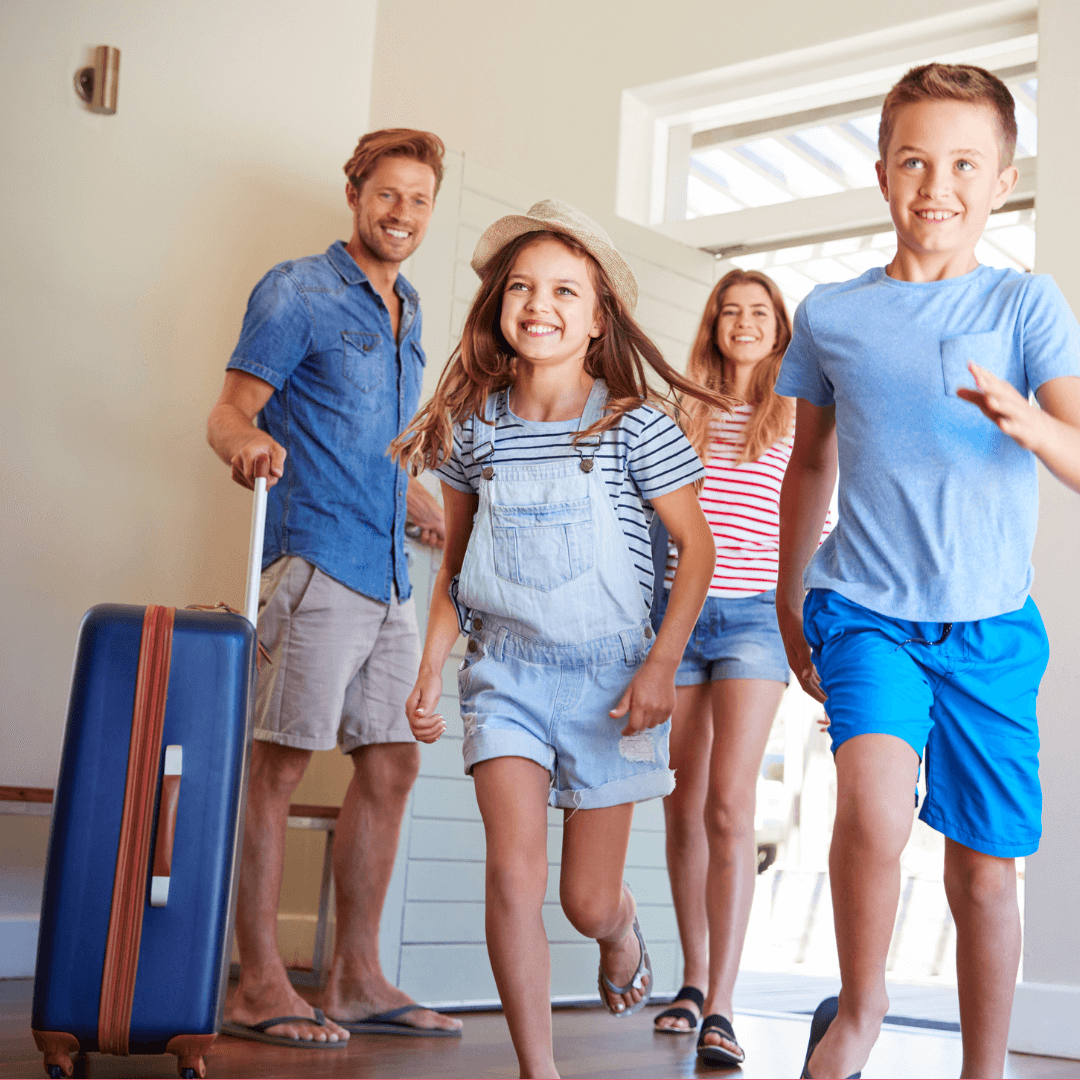 Many businesses have changed dramatically since the coronavirus outbreak. All of us in the tourism industry have felt it most acutely. How we communicate and welcome guests into our accommodation has also changed considerably during this time. Many accommodation providers were no longer present when the guest arrived but managed their accommodation remotely. And guests were impressed by this way of doing business. Remote renting is not new, but it has become more common during the pandemic.
If you are one of the hosts considering how to run your business remotely, here are some key steps you can take to run a successful business or manage your accommodation remotely.
Make sure your listings on sales channels are always up to date
Online booking channels are "live" systems with constantly updated and changing content. As a professional host, you should always ensure that your listing descriptions and equipment are up-to-date, especially if you have made visible changes to your accommodation (major adaptations, equipment replacement, etc.). You should also ensure that all these changes are visible in your photos. They must be attractive and professionally taken, as most guests buy with their eyes. The more appealing and better quality the images are, the more likely we are to be noticed among search results. Remember that a professional presentation of your accommodation is your "shop window," which must entice the guest to visit the page, where they can be persuaded to make a booking.
Ensure you have the right system solution such as a channel manager
Channel manager is a tool that adds tremendous value to your business and significantly reduces the time it takes to manage your property remotely. It takes care of all your data and automatically updates it on all your connected channels, saving you a lot of time and giving you an overview of all your bookings in one place so you can't miss any. You can manage one or more properties and guest bookings on one dashboard and have access to valuable data reports and features that will give you visibility into your bookings, rates and operations. Bentral Channel Manager, a simple Slovenian solution, helps you take your business to the next level.
Be responsive – automate the communication process
An excellent response rate to guest messages is the key to more bookings. All booking channels measure responsiveness, which in turn influences search engine ranking. If you reply to a guest's message quickly, they will retain interest and won't start looking for new accommodation. You should respond to guest messages within 24 hours of receiving them, but as we know, the most successful hosts reply within 1 hour. How can we help? Instead of logging into all the different booking channels, you can reply to guests from one place and have a complete overview of the conversation history. From experience, sending messages manually can be pretty time-consuming. Bentral channel manager helps you do this while keeping your communication automated. How does this work in practice? Create custom message templates in multiple languages with dynamic codes such as guest name, booking details, check-in/check-out time, etc. Specify when the system should automatically trigger a message via SMS or email (e.g. upon booking confirmation, one day before arrival, etc.).
Allow direct booking via your website with instant payment
When designing a website, there are many things to pay attention to. One of them is to make the booking process as quick and easy as possible for the potential guest. Many times hosts provide an inquiry form on their website. This method requires a lot of effort and time to convince the guest to book. With a long booking process, you risk losing potential customers. Instead, invest in an automated booking mechanism that gives guests instant information on availability, the selected period's price and the payment method choice. Bentral can help you with this by allowing you to embed a plug-in on your website where the guest will have all the information at their fingertips and will also be able to settle the booking payment. If you don't have a website yet, you can easily create one with a few clicks via Bentral. Simple templates are provided.
Get personal data from your guests remotely to enrol in eTourism or eVisitor
According to Slovenian and Croatian legislation, you must register your guest in the eTourism or eVisitor app within 12 hours of the guest's arrival. How do you do this in case you rent an apartment remotely? Under the GDPR, we cannot ask guests to send us a copy or picture of their ID. Bentral is the only system in Slovenia that provides a secure link to the form for filling in the guest's personal data before arrival. The system sends the request for completion via an automated messaging system and sends a reminder to the guest if they still need to submit the information on time.
Make sure to enter the apartment with the help of electronic locks
If you have already decided to rent out apartments remotely, you must also ensure that you can enter the apartment without the owner or host being present. Where and how to hand over the apartment keys to the guest? Hosts opt for a key-lock box (a mechanical lock where the keys are locked in a box) or smart electronic locks. Smart locks give guests more flexibility, as they do not have to be restricted by arrival time and can enter the rented space with a digital key they have received in advance. How does the EasyPin smart electronic lock, which is also connected to the Bentral channel manager system, work? Once the host receives the confirmed reservation, the guest is assigned an arrival and departure date, room or suite number in the system. The system will forward the entry PIN and/or QR code to the guest by email or SMS. At the same time, the code is stored in the access control device installed at the property. The access code is valid for the allocated period and is automatically deleted after the expiry of the date.
Give your guests an impressive welcome
Your most important goal is to make your guest feel as welcome and at home as possible. There are many ways to achieve this, but the most considerate way is to prepare a welcome basket. With this welcome pack, you can ensure that your guest has everything they need for a comfortable stay with you. As guest expectations increase over time, hosts who go the extra step are rewarded with 5-star reviews, repeat guests and more successful social media posts. A welcome basket can contain anything you want – it's entirely your choice what to put in it, and you can personalise the contents as you see fit.
Make sure you have a detailed house manual or guestbook.
A house manual, which can be digital or printed, is a great tool when welcoming guests to your accommodation – especially when you are operating remotely or not welcoming guests in person. The handbook is an indirect conversation between you and your guests. It tells them everything they need to know about your accommodation as if you were giving them a detailed tour of it yourself. This can include house rules, Wi-Fi instructions, troubleshooting tips (how to turn on the TV, unlock the induction in case of a lockout, start the underfloor heating, etc.), and emergency contact information. Also useful are hints such as: restaurant recommendations, activities in the area such as viewpoints, sights, hiking trails, beaches and museums, nearest shops including supermarkets and pharmacies, information on public transport.
Think green – Go paperless
After the service has been provided, you must issue an invoice to the guest. Invoices must also be tax-validated for all bookings made through booking channels such as Booking.com and Airbnb (valid only in Slovenia and Croatia). But to be more green about it, go paperless. Speed up the invoicing process, save time (and money) and be kinder to the environment. In Bentral, create Pro-Forma Invoices and Invoices for your guests and customers.
Find a local, reliable, responsible and regularly available cleaning service and establish a partnership
How successful we are as hosts also depends on how clean the apartment is. As a responsible host, we need to find the perfect team to establish standardised cleaning procedures and to carry out the cleaning in accordance with the hygiene and safety protocols of the booking channels, including Covid compliance. It is extremely important to find staff who will be available at all times while ensuring clear communication, assignment of tasks and supervision of work, especially when managing multiple units and locations. Bentral's Housekeeping module takes care of communication and task assignment between the staff in charge of cleaning and maintaining the accommodation.