BLOG
How to Choose the Right Channel Manager for Your Vacation Rental? Follow these 9 Tips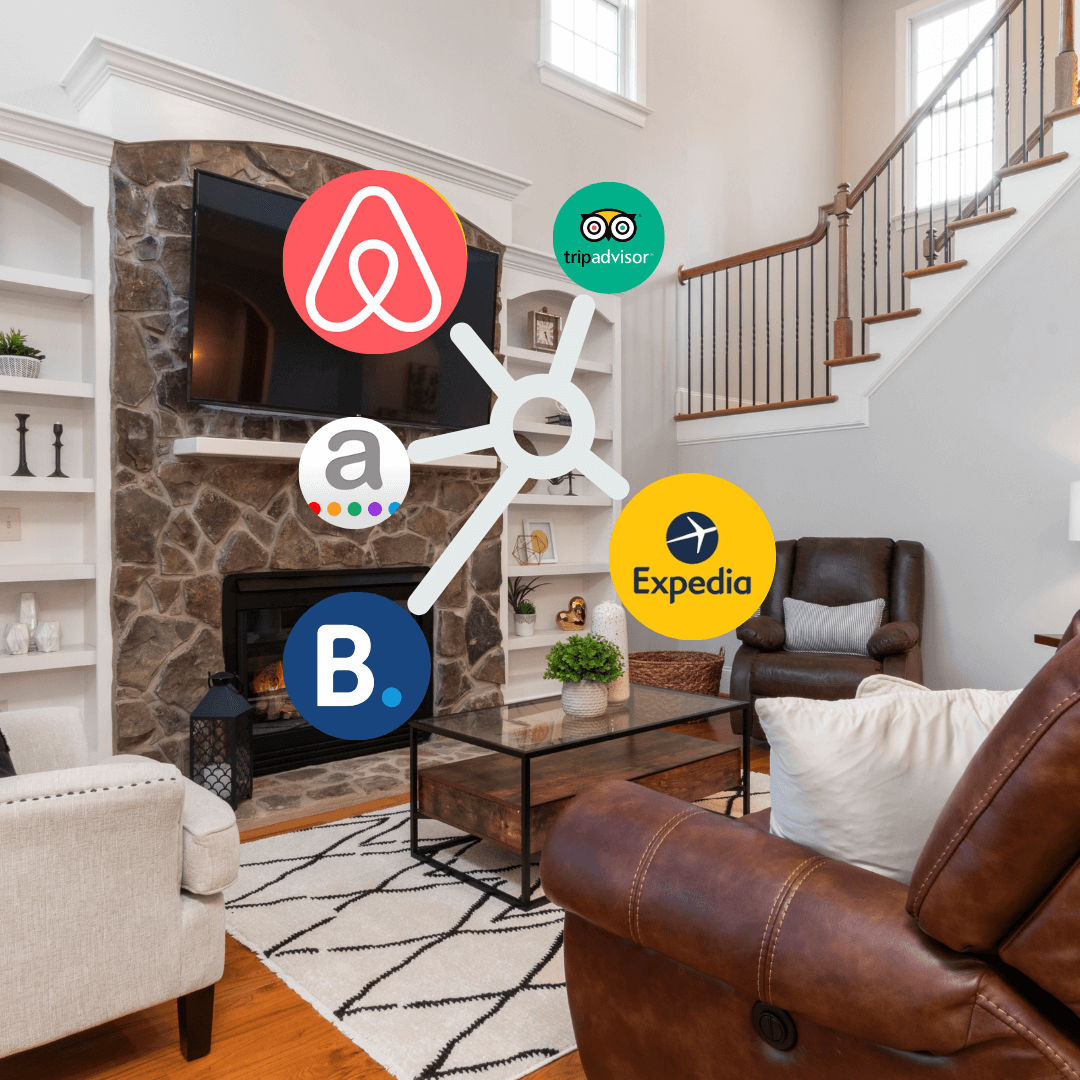 When you start managing a large number of bookings, the work can become quite time-consuming and stressful, especially when you advertise your accommodations on various online portals such as Booking.com, Expedia, Airbnb, or TripAdvisor, where you have to update availability every time you sell your properties.
You can make your business more manageable by using a channel manager system that links the online booking channels and prevents double bookings.
How to choose the right channel manager system?
A channel management system is not a technology that is available for free. Although there are cheap options, make sure that it will provide a stable connection to the platforms of your choice.
Take the time to research and consider each option carefully when choosing the system you want to use. Below is essential information on what to look out for when deciding on the right channel management system for your accommodation.
Look for a local channel manager solution and test them
There are several channel manager systems on the market. Look for a local solution that best adapts to your needs and possible legislation. When registering a guest, you must take a few extra steps in some countries, like Slovenia and Croatia. In addition to the channel manager, some systems allow you to connect to external institutions for reporting purposes (statistics, guest registration, guest book management). Please take a closer look at each solution and find out which channels they connect to and what functionality they support. Compare them to each other to ensure the best value for money. Test the solutions.
Easy to use and simple set-up
Before choosing a channel manager system provider, ensure that the software solution has all the functionalities that a good channel manager should have:
full reservation system,
guest registration by scanning documents – for Slovenian and Croatian users,
invoicing,
online bookings,
online payments,
Email and SMS notifications,
widgets and website builder,
integration with smart electronic key locks,
Housekeeping functionalities.
The solution should also be clear, attractive and user-friendly. Easy set-up is also crucial when you want to use the tool immediately without spending too much time on activation. Connect to the support and check out the response time.
Reliable connection to online platforms (OTA)
The booking engine can connect to other sales channels (Airbnb, Vrbo or Booking.com) in two ways:
direct connection (XML / API)
iCal calendars
Please ensure that the accommodation's availability is consistent on all the web portals you have connected to. You want to avoid experiencing double bookings each time. Many hosts only advertise on one or two online booking platforms at most. Check which online platforms the channel manager allows you to connect to and list your property there as well, as this will increase your bookings.
Trained and responsive support
Choose a solution from a company that has a trained and responsive support team. Only they will be able to help you if problems or questions arise. The advantage of a local solution is that if you have any problems, you will have the support that speaks your native language. Check whether they have response times outside office hours, as problems can occur at weekends or in the evening.
Mobile solution for remote access
As a host, you are always on the go: welcoming guests, preparing breakfasts, preparing and cleaning the accommodation, socialising with your guests, etc. You only spend some of your working hours behind a computer to keep track of all the bookings and questions your guests have. That's why your channel manager should provide a mobile option as well. A mobile app will ensure that you can access important information anywhere, such as upcoming bookings, communication with guests, etc.
Business analysis and reports
How successful are you as a host? You can only find out through a detailed analysis of your business, which a good channel manager should be able to provide you with, as this is the only way to adapt your business to achieve good sales results.
Automate your business
A host must make the best use of the time and resources available. This is where automation comes in. It can help you save time on routine tasks. Channel manager systems should have the ability to send automated messages. Automatically send emails to your guests with pre-prepared message templates and at the same time, alert them with a short text message when you send them a confirmation or other important information regarding their bookings. Let the system do the work for you.
Check the pricing policy
The price of a channel manager is one of the main factors in the decision-making process. Channel managers use different pricing models. Some may charge a commission-based fee, and others charge a fee for each channel separately. The best pricing model is a monthly rental fee. It allows you to avoid unexpected spending costs and go over your budget. In many cases, if you choose a yearly rental fee, you can also save some money.