BLOG
Are Your Guests Returning for You or Your Apartment?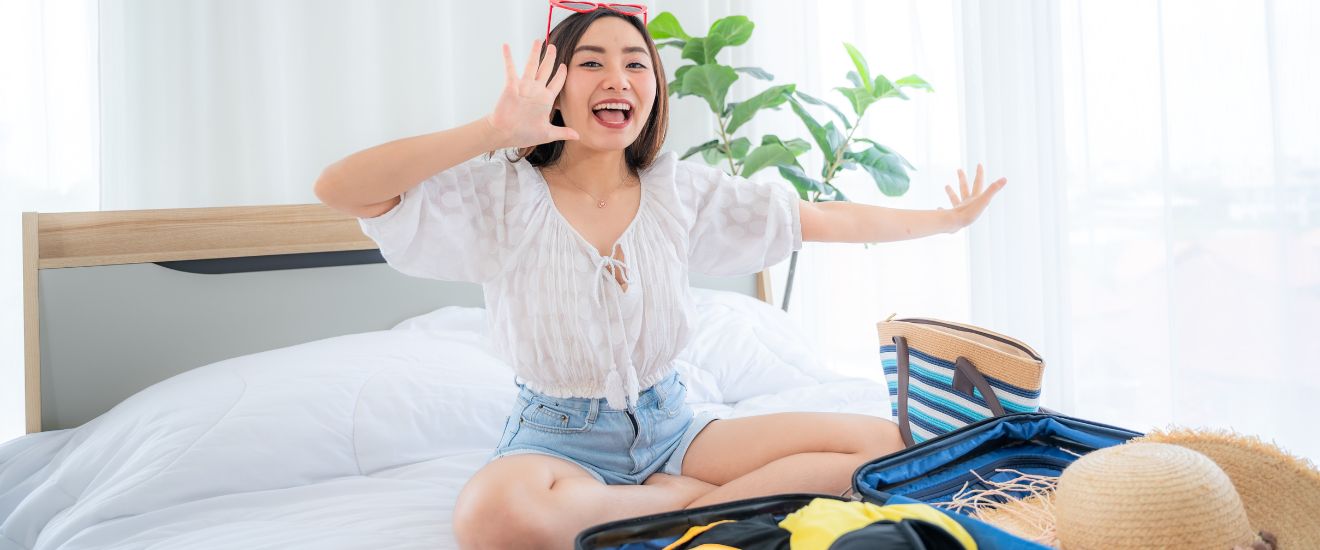 If you are an apartment owner or manager, you probably know how important it is for guests to have the best possible experience. This is not only because of the good ratings and positive reviews but also because it makes guests want to return. But there is something even more important than the apartment itself- you - the hospitable and friendly hosts.
Hosts who make a difference
What does it mean to be a good host?
Being a good host means paying attention to your guests and their needs. This includes a friendly welcome, helping guests arrive and leave, providing information about the local area, food and attractions, and listening to their questions and concerns. Good hosts try to make guests feel welcome and comfortable.
How can a good host make a difference?
A good host makes a difference in many ways. First, they focus on the guests and do their best to give them a great experience. This can mean making personalised recommendations for activities or restaurants, cleaning the apartment carefully before guests arrive and providing extra amenities such as fresh flowers or a welcome piece of chocolate.
Why are good hosts important to guests?
Good hosts are important to guests because they can make all the difference between an ordinary and an exceptional holiday. If guests feel welcome and valued, they are more likely to return and recommend your apartment to their friends and family. In addition, guests are more likely to relax and enjoy their holiday, which will positively impact their experience and rating of the apartment.
What can you do to become a better host?
Learn about the local culture and attractions
To become a better host, you need to learn about the local culture, sights and events. This will allow you to provide helpful information and recommendations for the best experience for your guests. Check out local museums, cultural events and attractions, and find out about the best restaurants and shops in the area. You can also recommend local products that are specific to your region.
Pay attention to details
It's the details that make the difference. Look out for the little things like fresh flowers, fruit on the table, a welcome pack, drinks in the fridge, toys for the children, fresh towels and bed linen, and a clean and tidy apartment. This will make your guests feel that you have made a real effort to provide them with the best possible experience.
Communicate with guests
Communication is key to a good guest experience. Make sure you are always available so guests can contact your team at any time if they have any questions or problems. Also make sure guests have clear instructions about check-in and check-out and other procedures in the apartment. You can get a lot of help with communication with the Bentral channel manager, which includes templates for messages that the system automatically sends to your guests.
Recommended reading: How Automated Messages Can Help You Save Time and Effort
Why do guests like to come back?
Creating positive memories
If you want your guests to love coming back, you need to create positive memories. Make sure guests have plenty of opportunities to have experiences they will remember for a long time. Recommend activities that are in line with their interests and needs and ensure that they have time to relax and enjoy the surroundings.
Continuous improvement
Continuous improvement is the key to guest satisfaction and guest return. Listen to their feedback and work to improve the guest experience. Take the time to update your apartment, follow local trends and offer innovations that will make guests' experience easier and better.
Recommended reading: The Power of Reviews and Why Reviews Matter
Personal contact
Personal contact is extremely important for guest satisfaction. If you try to get to know your guests well and establish a good relationship with them, they will be more likely to relax and enjoy their holiday. Ensure that guests receive a personal greeting and talk to them about their interests, needs and expectations. By creating a personal touch, you will make guests feel more connected to you and your apartment, increasing the chances of them wanting to return.
Conclusion
Although providing a quality apartment is important for gaining positive ratings and reviews, it is the hosts who make the biggest difference. Hosts who go out of their way to provide a friendly welcome, information and service, and focus on the details are key to creating a positive guest experience. If you want your guests to keep returning, you need to focus on improving the guest experience, continuously improving and maintaining a personal touch with your guests. This will ensure your guests feel welcome, comfortable and at home in your apartment.